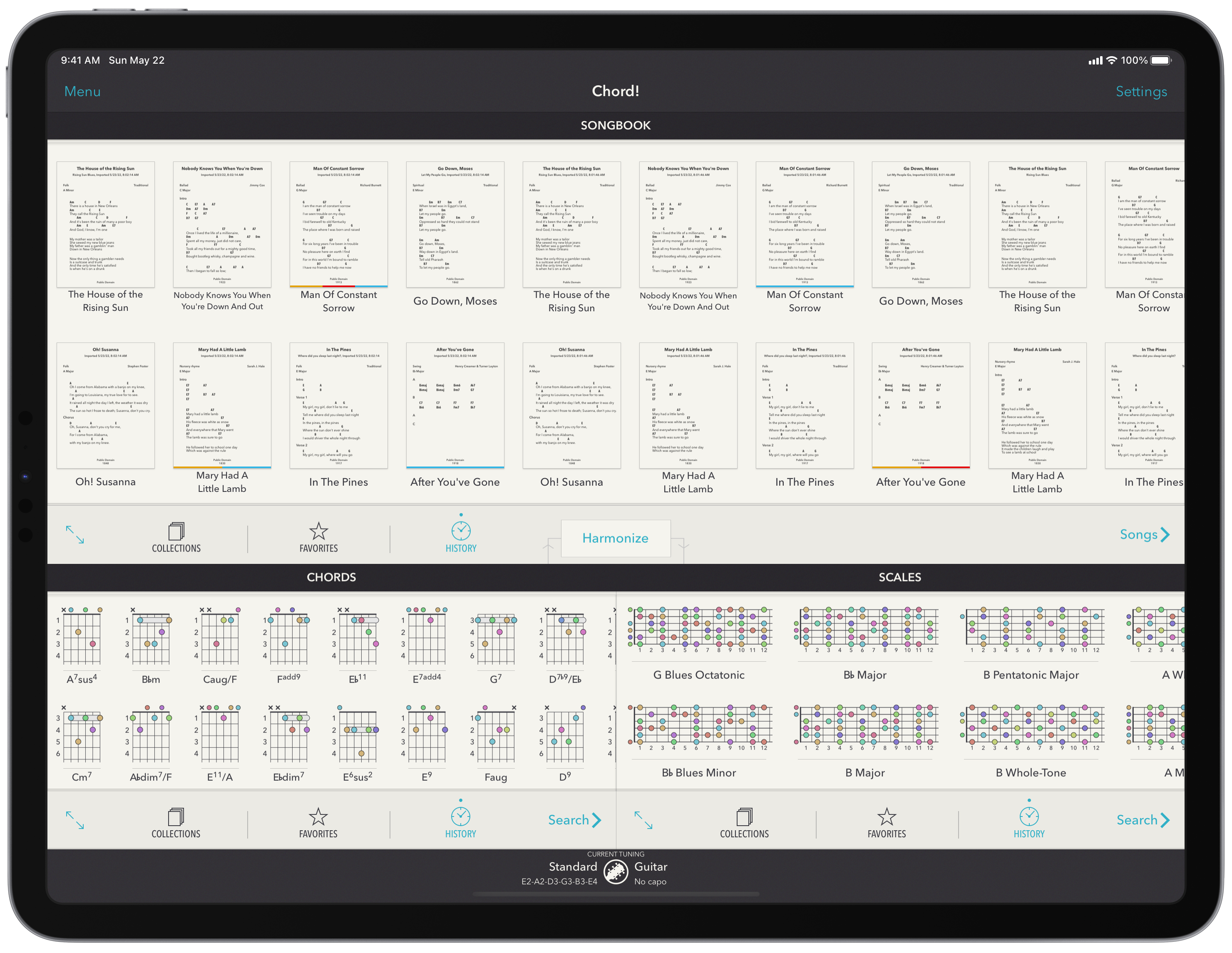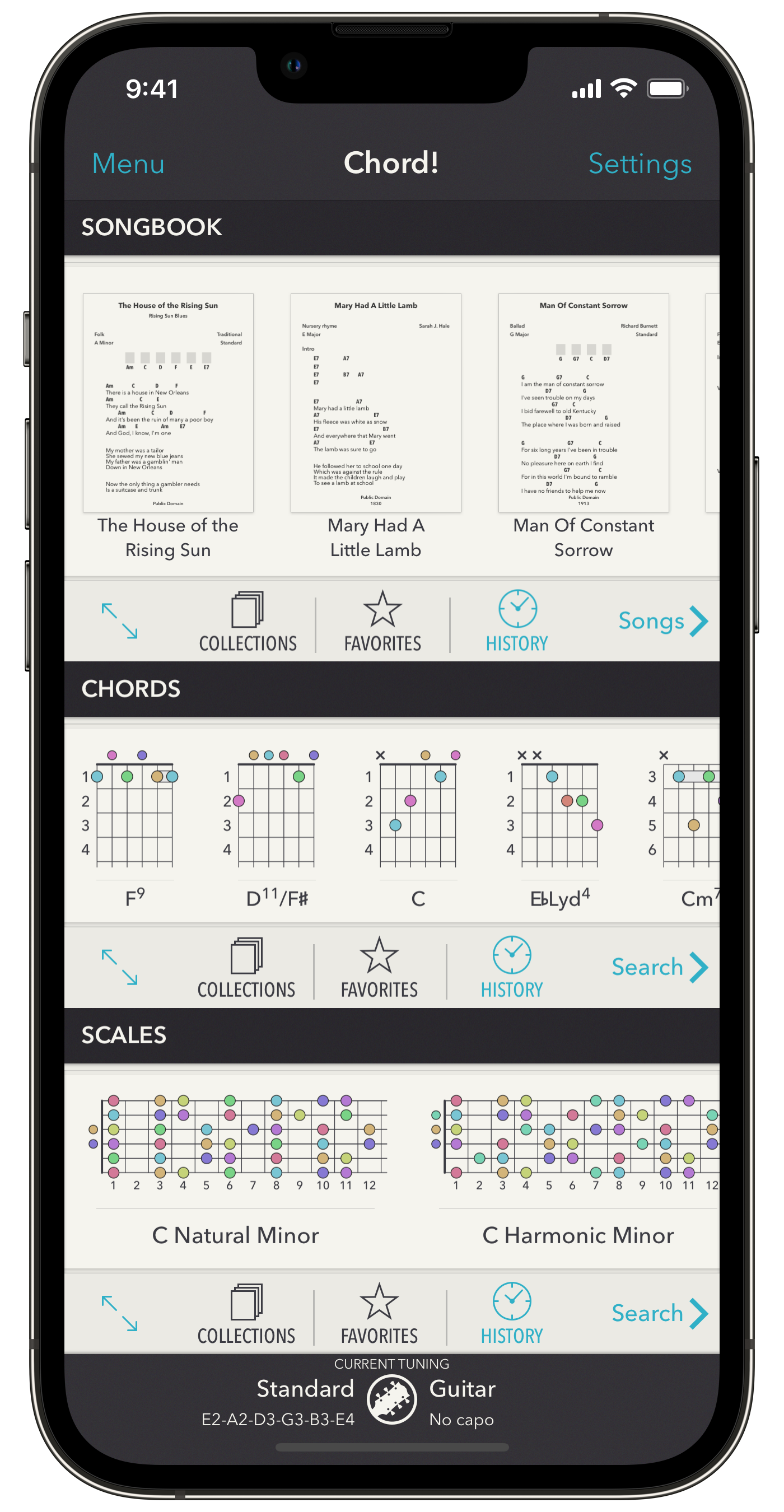 The home screen of the app is divided into four sections: Songs, Chords, Scales, and Tunings. In each one, you can have a glimpse of the last items accessed (excepted for tunings where custom tunings are shown instead) called History, items tagged with the Favorite tag, and for the three first sections, Collections of such items.
At the left of each section is a full screen button which displays the corresponding elements (history, favorites, collections) in full screen. The button at the right launches the main screens corresponding to each section. On a tablet, the button joining the Chords and Scales sections directly launch the harmonization screen.
Sliding the home screen toward the bottom reveals the list of (non-empty) tags and tapping one of them displays its content in full screen.
At last, the top left menu displays some shortcuts to other places of the app, and the top right Settings menu presents all the settings of the app.
If you're not using the songbook feature of Chord!, you can hide it from the home screen in the settings of the app.