With Chord! for iOS, you can save songs with lyrics and chords. You can transpose songs in any key and automatically compute chord fingerings in any tuning.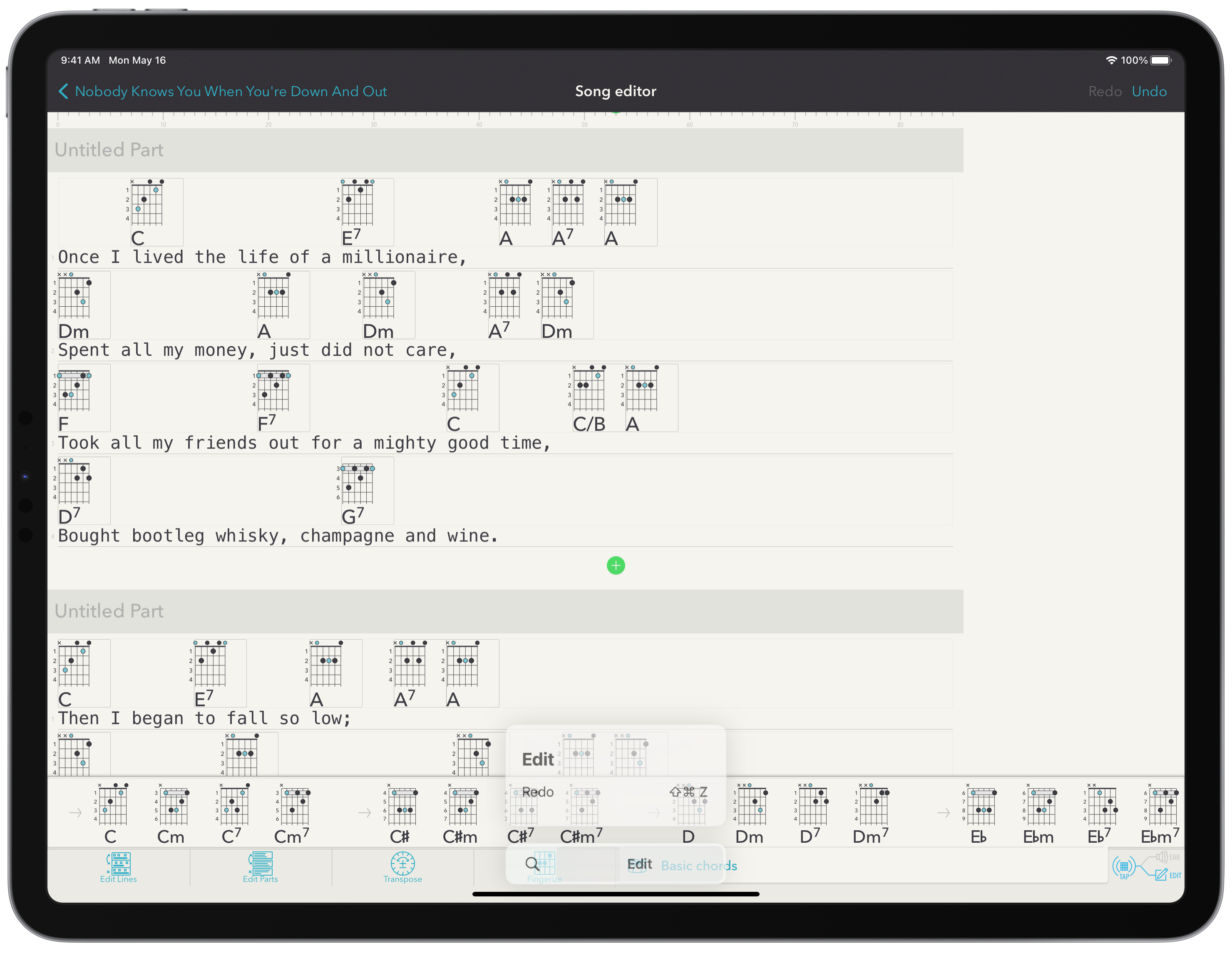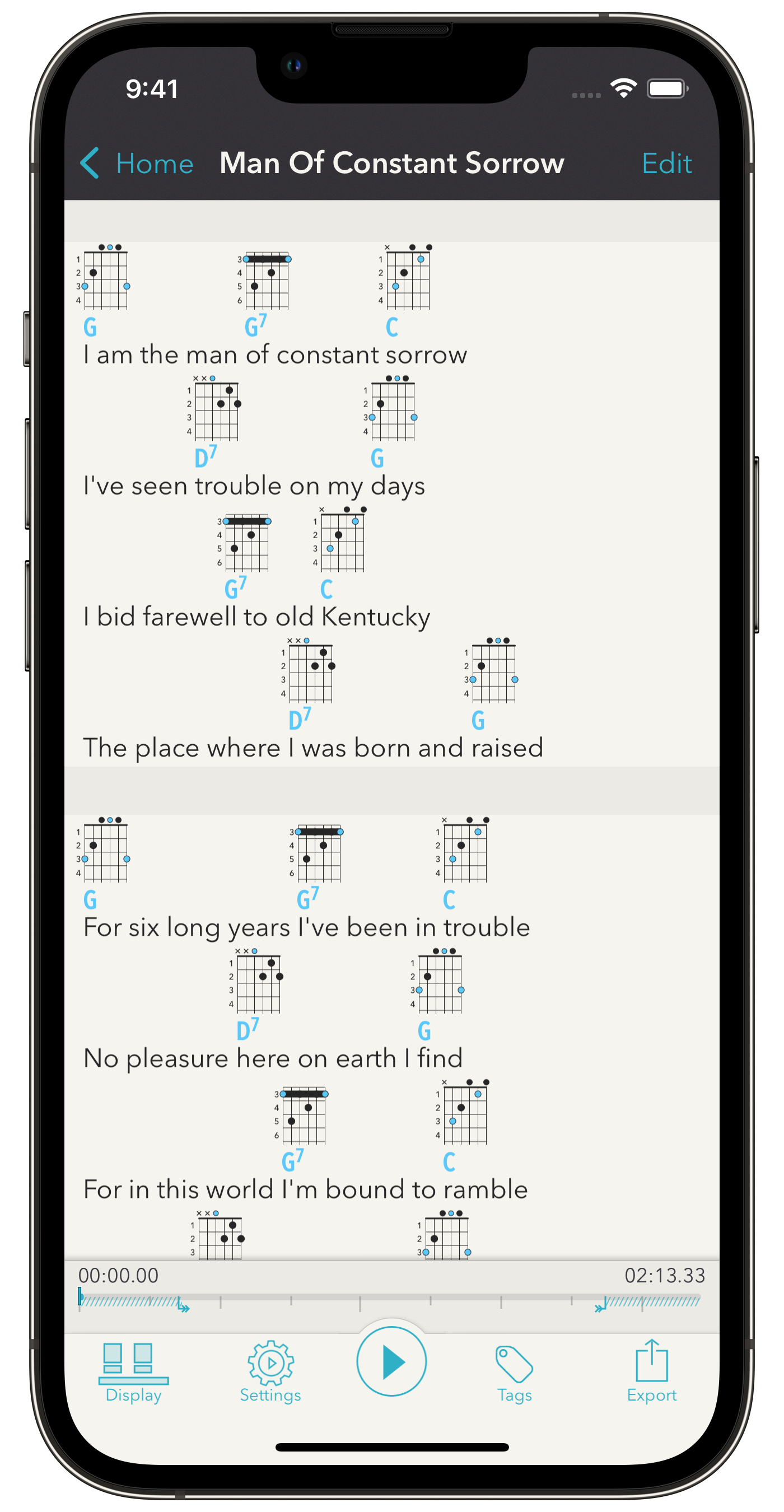 Songs are synchronized across all your devices. You can import them from the internet or export them as beautiful PDF documents.
If you look for an even more powerful way to manage your songs, you can check SongKit which is dedicated to this area.
Songs and related features are not available on Chord! for Android.
What is a song in Chord!?
In Chord!, a song gather lyrics and chords, with or without guitar fingerings. When a song has fingerings, the tuning used to generate fingerings is saved with the song.
In Chord!, songs only support lyrics and chords with or without fingerings. Guitar scales and arpeggios can't be inserted in songs (but you can gather them in "Collections" and export them as PDF files as well). Guitar tabs are not supported in Chord!